If you feel stuck in a rut, help is here!
Do you need to make changes in your career path?

Feel trapped in your current job?

Do you find it difficult to juggle your professional and personal life?

Are you struggling with writer's block?

Are your emotional blocks stopping you from moving forward?
The benefits of becoming a private client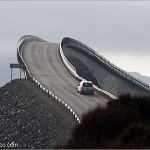 No matter what your specific problem is, Hillary has a host of ways to help you. She will work with you one-on-one to evaluate your strengths and weaknesses, goals and ambitions, and come up with a custom plan designed specifically for you.
Career Coaching
Are you unhappy with your career path in academia? If you are struggling with balancing your personal and professional lives, getting your writing done, have been denied tenure or are considering leaving academia altogether, Hillary can help guide you on the right path.
Imagine having someone working with you who can help you to know exactly where you are in the moment, compared to where you want to be; one who goes way beyond what you are consciously aware of and way beyond what can be discovered through typical coaching methods.
Laser Coaching
Coming soon!
Strategic Change
Imagine not having to feel overwhelmed or exhausted all the time.  Remind yourself of who you really are: clarify your career path with this eight step Change Up! Program and transition your life to the next stage.
Are you living a life that is more in tune with your "authentic" self, who you were created to be; or your "imagined" self, who the world expects you to be? If you want to know who you truly are at your core, Hillary can help.
Rapidly Accelerated Mind Patterning (RAMP) is a powerful and simple creative visualization technique that can instantly and permanently transform old, ineffective mental programs and rapidly remove blocks to success. You can get results in just one session, even for issues that have been affecting you for years, because you are working with your own subconscious mind.
Do you feel as if life is coming at you too fast and wish you could slow things down?  Most of us do.  It can feel overwhelming and even depressing.  If you are not well organized it could not only be affecting your productivity but could also be costing you money. Hillary can help you start to simplify your life by getting organized.
Help With Writing
Whether you are an academic juggling teaching, administration, and research or work in a marketing department to get research results to upper management,  the emergency of the moment can distract you from long term strategies for success. Hillary can help! It's time to stop worrying and get the assistance you need. Join a writing support group or get 1-on-1 coaching to help get your writing done.
Talks and Workshops
Hillary is available for motivational speeches at events, presentations, seminars and retreats on a variety of subjects including handling stress, effective communication and starting over. Click here to learn more about Hillary's professional talks.
Hillary hosts a number of workshops geared toward those looking to make changes in their life or assisting academics in their careers. Click here to learn more about Hillary's workshops or inquire about hosting one.

Still have questions?  Contact us today.
"I am so excited to see all the possibilities opening up." ~ Artist becoming freelance writer.