How to become an academic coach: What you need to know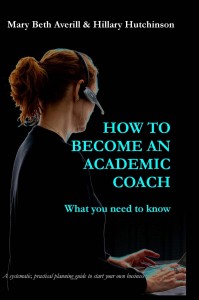 If you have ever considered coaching academics as a career, then you will be delighted to know there is now a roadmap giving you a step-by-step process for all you need to know to become a successful academic coach.
Co-authored by Mary Beth Averill and Hillary Hutchinson, this exciting, systematic, practical, planning instrument for starting your own business and taking your career this direction is now available.
This book is available as both a print-on-demand ($19.99) and as an e-book ($9.99) for immediate download through Amazon.com.

CHANGE: From Surviving To Thriving Transitions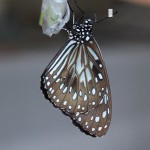 Are you struggling with unexpected changes in your life?  This short booklet is for you! It will help you understand the process of change and how to embrace change as a new opportunity. This book is available as both a print-on-demand ($10.49) and as a Kindle download ($2.99)
This book is part of the Hillary Can Help Series, a collection of books and courses designed for self-led coaching.

 CONFIDENCE: The Real McCoy

This book will give you simple tips you can learn to implement immediately, being the process of changing your attitude, and transforming your life. Exercises included.
This book is part of the Hillary Can Help Series, a collection of books and courses designed for self-led coaching. This book is available as both a print-on-demand ($10.49) and as a Kindle download ($2.99)