Are you on the right path in your life?
Are you living the life you planned?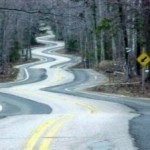 Life is so hectic these days and pulls us in all different directions.  We get caught up with work, home life, family and sometimes, before we know it, we find ourselves on a road we never intended to walk down.  It's never too late to stop and reassess your route.
Take a different path
Imagine having someone working with you who can help you to know exactly where you are in the moment, compared to where you want to be; one who goes way beyond what you are consciously aware of and way beyond what can be discovered through typical coaching methods.
The Success-GPS™ evaluates nine essential areas of life to help you discover exactly where you are now and what to focus on to get to where you want to go in the fastest possible way.  With Hillary's help and guidance you can, precisely and predictably as any Global Positioning System (GPS), determine exactly what to adjust to get your life back on the right path.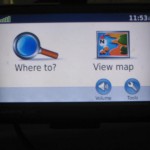 That is the power of the Success-GPS™.  There is no condition that cannot be pinpointed with laser-like accuracy using this amazing tool. With Success-GPS™, you can discover the dynamics and specific areas of misalignment in your life and determine exactly what to focus on for the fastest most impactful results.
The Success-GPS™ test is free and so is the follow-up session with Hillary to evaluate the results.  This session is designed to determine if you would like to work with Hillary on a one-to-one basis to help you make informed decisions that allow you to live the life you always imagined for yourself.
Stop wandering around and get your life back on the right path.  Take the test today and Hillary will be in touch with you soon. 
Still have questions?  Contact Hillary for more information or schedule your FREE 30-minute session with Hillary to learn more. 
"Hillary can help you find your own solutions to the next phase of your academic career, whatever stage you are in."—Retired Professor Emeritus, The University of Texas at Austin